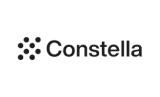 Webinar on demand:
How to protect your organization from insider threats
Cyber attacks from external sources aren't the only threats organizations must consider nowadays. Malicious and negligent employees (or "insiders"), some with stolen credentials, have become a serious and growing security risk to organizations today.

Insider threat incidents have risen 44% over the past two years with the per-incident cost averaging $15M. And even IT workers are being actively recruited from ransomware groups like Lapsus$ to access company data and systems with malicious intent.
How can an organization enhance its cybersecurity posture to protect its employees and organization?

Watch Constella and Telefónica Tech cybersecurity experts' webinar to learn how:
Identify if your employees are using corporate credentials on the dark web--either knowingly or not—in violation of policy.

Recognize insider threat profiles within your organization.

Identify leaked or stolen credentials and initiate takedown before it escalates into a targeted attack.

Prevent data exfiltration before it's too late.

Telefónica Tech brings together a unique combination of the best people, the best tech and the best platforms.
We are a leading provider of innovative tech services for the B2B market with an end-to-end portfolio of integrated technology solutions in Cyber Security, Cloud, Big Data, IOT, Artificial Intelligence and Blockchain.